The weather is really hot and the summer is here, so it's time for a vacation or going to the beach or making a swimming pool in your backyard if you can afford it.
It's all fun and amusing swimming and diving with the family in your backyard without going anywhere outside your house and enjoy the sun and summertime.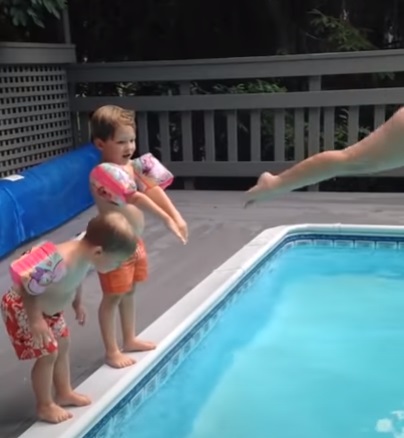 In this case, we're talking about these 2 funny kids who doesn't know anything about swimming but the poor mother trying her best to teach them the basics of diving and enjoying the pool without drowning.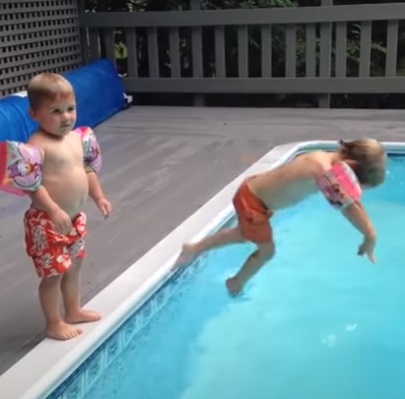 At first we see the mother showing them the fun of diving into the pool and we can see how her kids jumped quickly after her and it was extremely hilarious.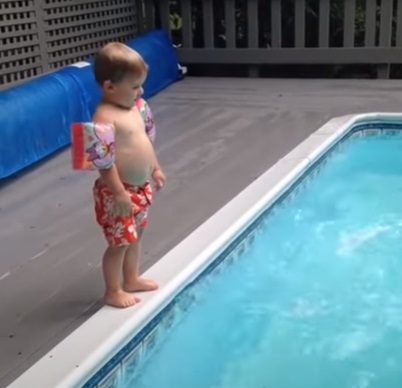 The older one was okay but he needs some more training to advance his technique but he can pass because he made some great effort. However, the younger of the two brothers were out of it with the most hilarious belly flop of all the time. Literally I can't breathe from laughing so hard!
This. Is. Hilarious.
"I watched this soooooo many times too many ?????"
Source:Facebook
Don't forget to SHARE this funny video with your family and friends.