Her name is Sam Staskal, and she is a realtor in Wisconsin. She went on Facebook live to tell a humiliating story that happened to her at work recently.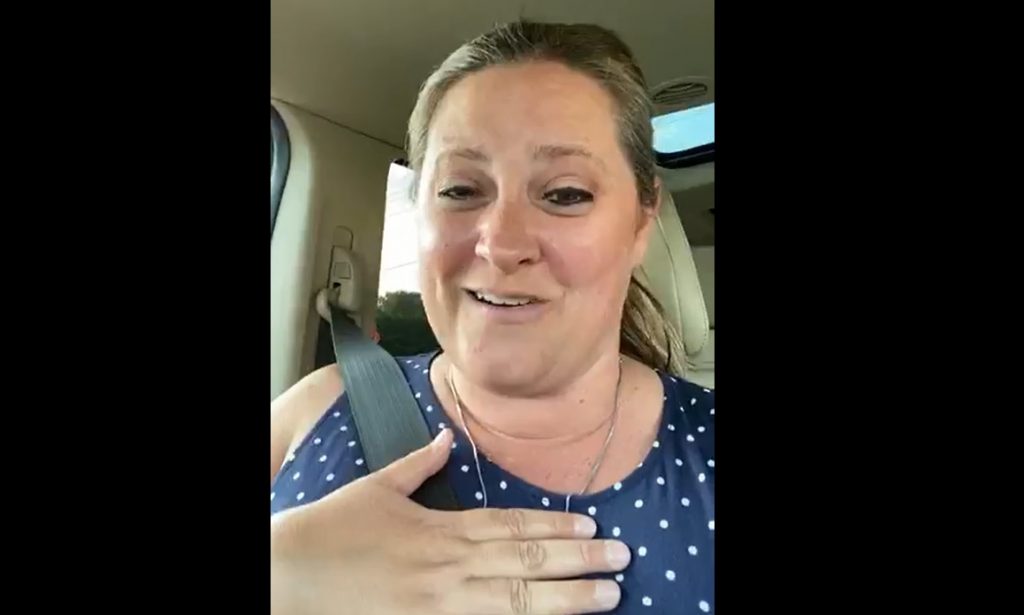 She was walking a potential buyer to a house and out of nowhere she was on the floor face-first with her dress over her head. even after the incident she still doesn't know how it happened she was completely helpless.
Just watch her telling the story with all the details while crying with laughter.
In no time her video broke the internet with 14 million views!