In general, drummers are lively and experienced artists.
They're totally great at keeping time and they have extraordinary rhythmic accuracy. Some musical experiences comes only with age, and kids normally doesn't have this experience or maybe not. Caleb here is a 4 years old little boy who breaks all the prespective.
If you think this is not true, just check him perform the cover of "Toxicity" by System of a Down on his drums.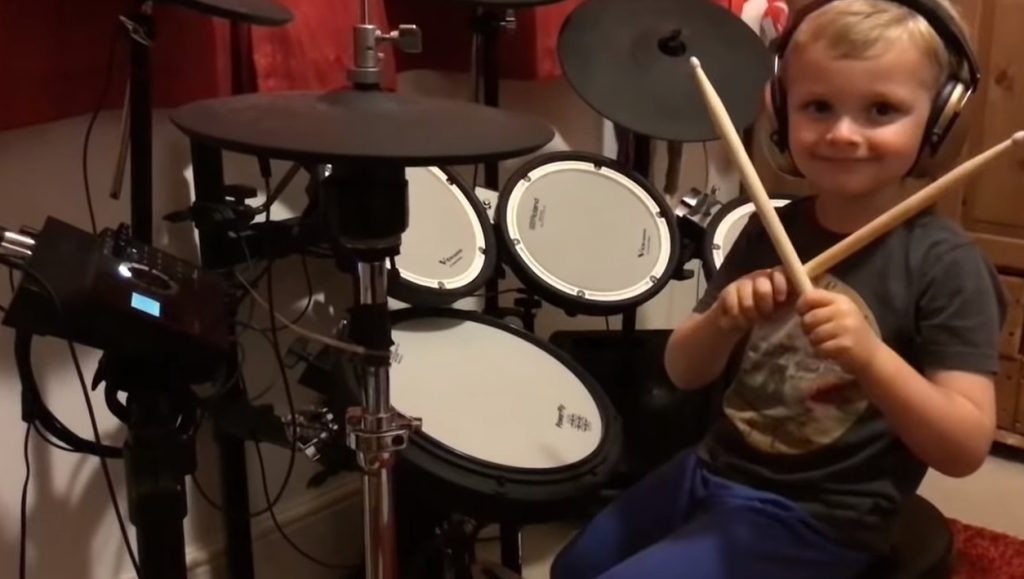 The purity look on his face mixed with his bold hands will blow your mind.
Half of you watching will think that he's imitating the drumming by just waving his drumsticks.
But, it's totally wrong. Caleb is making all the drumming himself, and he does it like a real musician. His mother wrote in the video's description that she's the one filming and directing his videos and social media content. At first, this kid just puts his sticks crossed, waiting for the music to begin and calmly looking at the camera.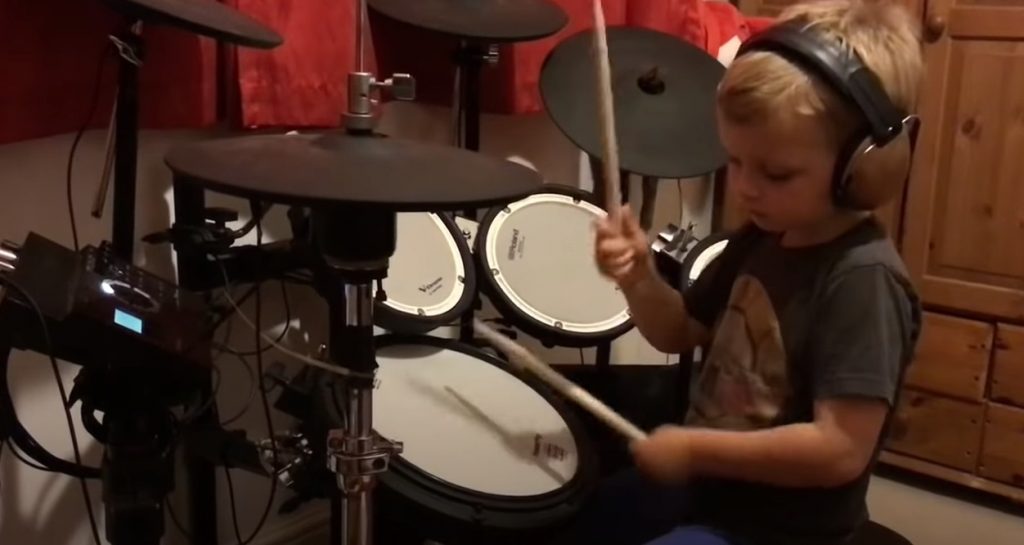 We can understand that Caleb is cozy in front of the camera, he loves the sound of rock music.
The way he glanced at his mother and smoothly smiled to her like he's saying: "don't you worry mom, i'll nail this song."
Although that's bizarre for a young kid, but we have to give some apreciation to his parents who recognized his amazing gift.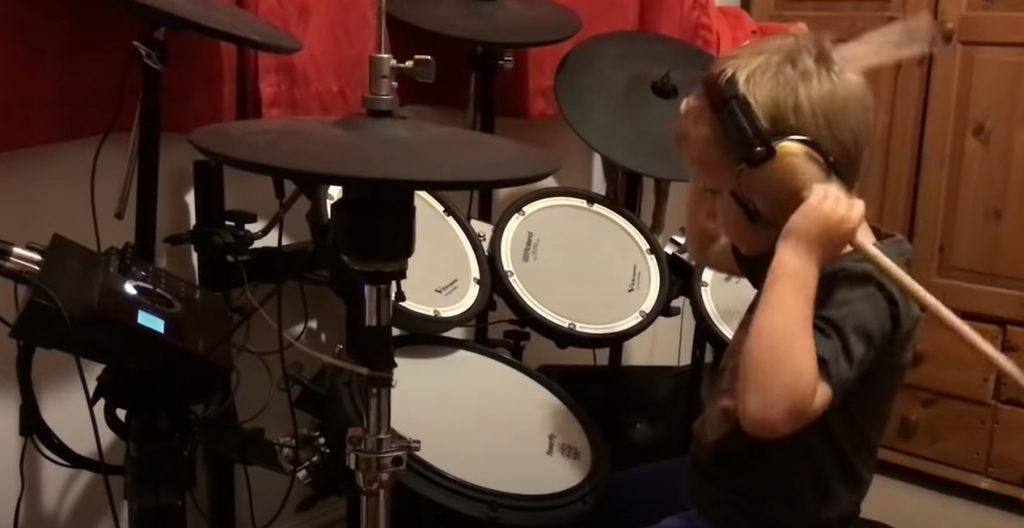 This little boy is already an internet famous superstar.
He got a YouTube channel named Calleb H. where he frequently releases videos of him performing.
In january 2020, he performed with Jay Weinberg during the Slipknot Birmingham Show. If this little boy can do a show with slipknot on this age then you must know that he'll probably be doing big things in show business when he grows up! after that video of him went viral on the social medias, Caleb was nicknamed "the youngest Slipknot fan." And the most remarkable thing is that his parents said he picks up the music by ear and then reproduces the sounds he hears.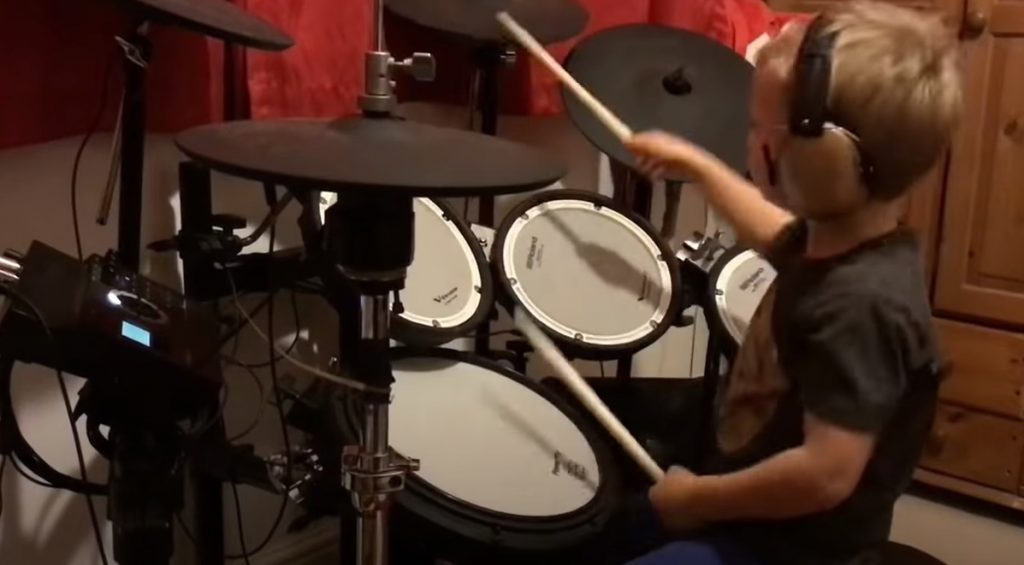 I'm sure after watching this, you'll smile spontaneously and his drumming will steal your heart effortlessly.
Even if you're not a rock fan, Caleb charisma is very hard to abide. You're gonna be atracted to his drumming.
We must thank his parents for sharing his performances with us.
It's true that Caleb is still a young kid to know the impact of his gift on a wider audience, however his parents are doing it perfectly.

We can learn a couple of lessons or advices from this beautiful family, it's essential to push further your child's skills, disregarding his age, as you monitor their baby steps on the way. Calleb was playing his drums since he was two years old, and his skills are evoluating day by day.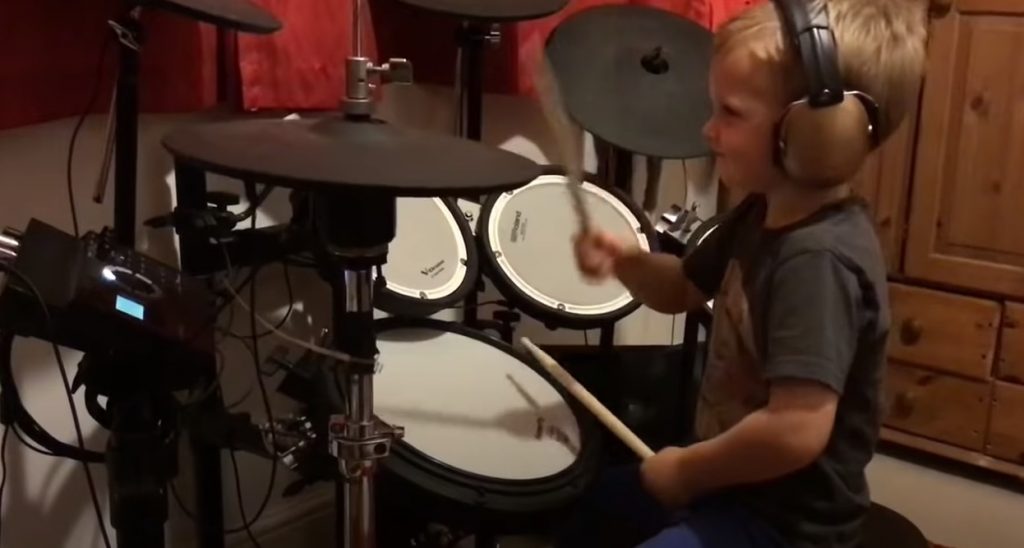 In less than a year this video gained half a million views on YouTube since it was released.
October 2019, the video of calleb was posted.
Children needs to enjoy and have fun with music and because the comments are disabled, Caleb gets to share his talent without being exposed to any negativity. If you like calleb performance you can check him on other platforms.
If you want to check the whole video just click on the link down below:
And don't forget to SHARE this with family and friends.
Source: YouTube/Caleb H Drummer