Everybody knows who is Ed Sheeran, to be honest. He's a singer, songwriter, and record producer who released in 2011 his first album.
Today, Ed is a star and one of the best names in pop music, he made a lot of great songs "Perfect" is one of them. This 14 years old Allie Sherlock sang the cover in the street, the area flare up with a good vibe.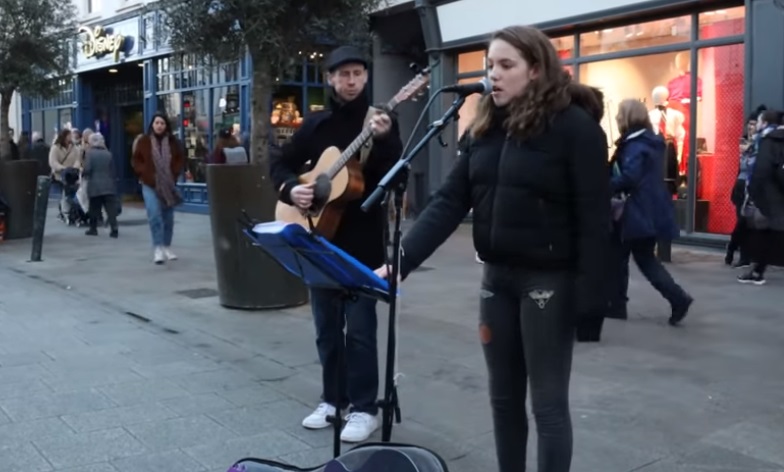 All of a sudden, people from everywhere were drained to sing along in every language.
In that day, all streets were in a cool mood.
The video took place on Grafton Street in Dublin, we can see Allie standing ready to start heating this chilly day, beside her is Philly Campbell with a guitar on his hands. They are prepared to play one of Ed Sheeran's biggest songs.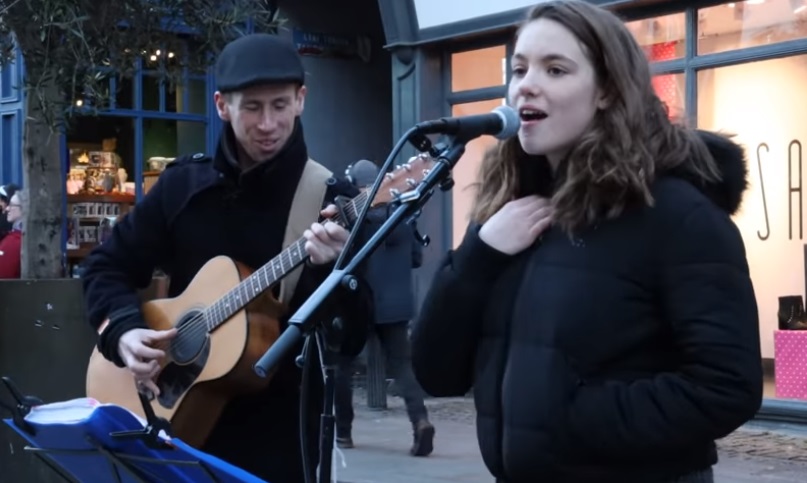 From the look of it, it's going to be a "Perfect" performance.
I'm sure if you are a fan of live music, the name Sherlock wouldn't be strange for you.
This beautiful Irish singer has 2.8 million YouTube followers who became insanely famous after going to Ellen. Allie is already successful, and we will hear a lot from her in the future. However, the only thing we can agree about is that she nailed the cover of the song flawlessly. Sherlock has a dazzling voice.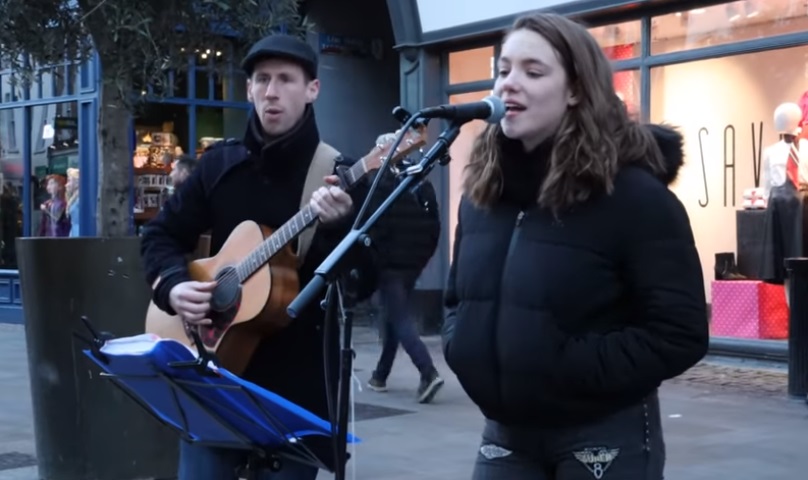 Quickly, her beautiful singing makes people stop and gathered to listen.
The weather is windy and freezing, it's no doubt people were in a hurry to get done with their business or went to their cozy homes.
Nevertheless, as soon as she starts to sing, it's obvious to see people stopping to listen. Everybody is captivated by her magnificent voice! Some people are taking out their phones to film the entire performance. It's unbelievable how she can manage to glide in and out of falsetto, she truly got a beautiful voice!
After that, Allie steps aside to let someone from the audience move closer.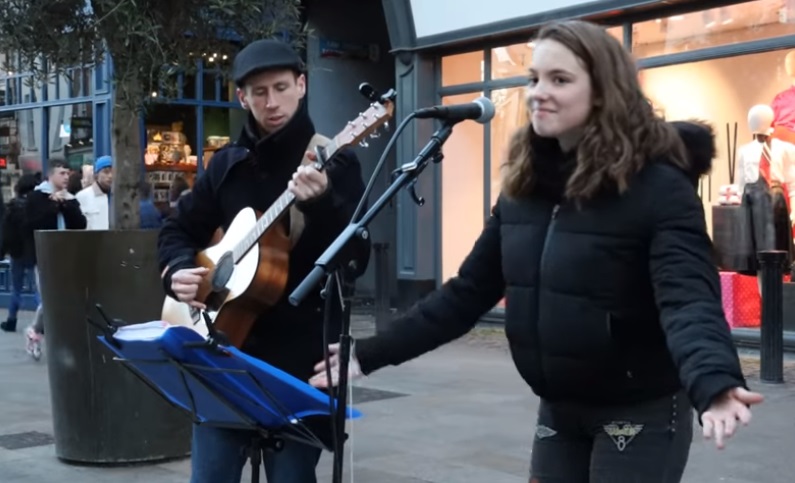 The crowd was singing along with her, but one particular guy stood out.
This young man was chanting loudly in Italian as if he wants to hop in with her. Sherlock observed and stepped aside rapidly, dividing the stage with this guy who knew the Italian cover of the song. He was nice too, it looks like he had some training also.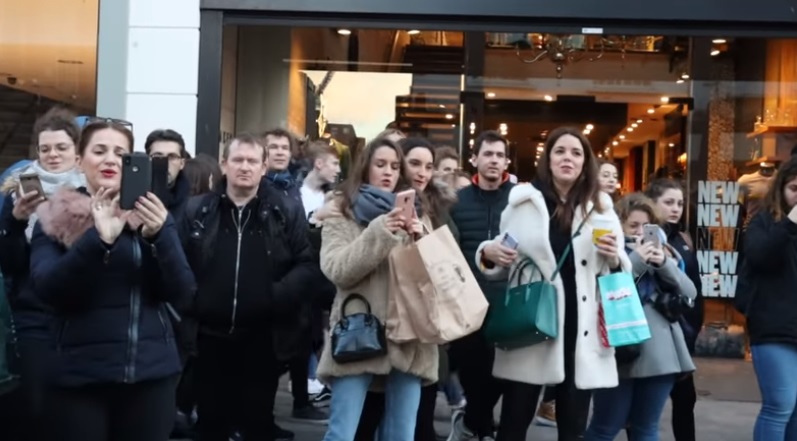 In the end, it all turned out really good, entirely unplanned, still astonishing.
From the first look, you think that they scripted this however, we've seen this dude appeared out of nowhere.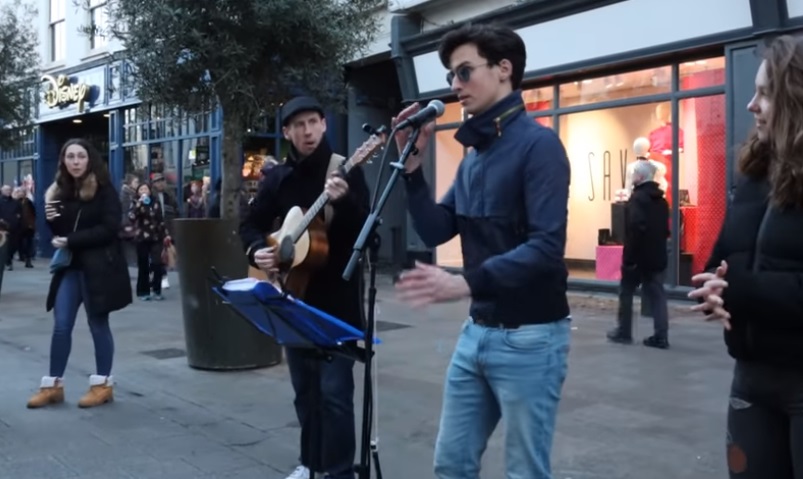 This video gained five million views on YouTube since it was released.
Sherlock was shocked when Justin Bieber posted one of her videos on his Instagram.
We are positive that this video will go viral on the internet too. The guy who shared the stage with Allie is a 17 years old street performer named Cuan Durkin. Doing some researches, we found that he also performs on Dublin streets.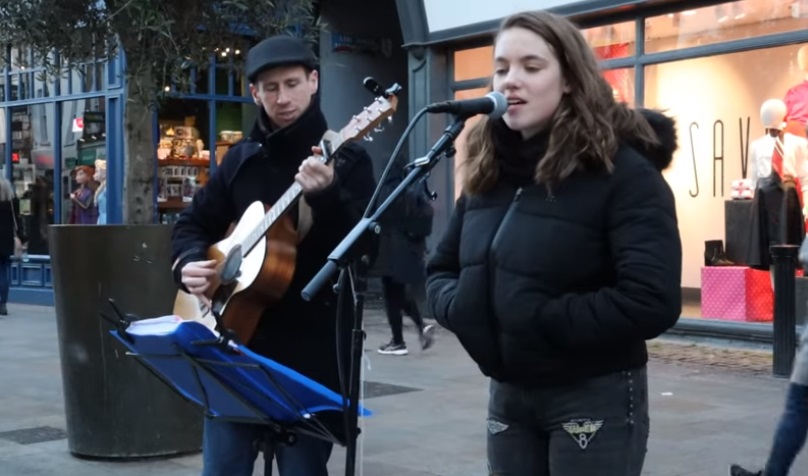 It's safe to say: the people of Ireland must be happy to have such good music on the street!
Make sure to watch the whole performance in the link down below:
Don't forget to SHARE this with family and friends.
Source: YouTube/Allie Sherlock