Many of us are not conscious about the sacrifice made by families of our soldiers who make sacrifices as same as the soldiers themselves do. This what turns moments like this into so emotional scenes.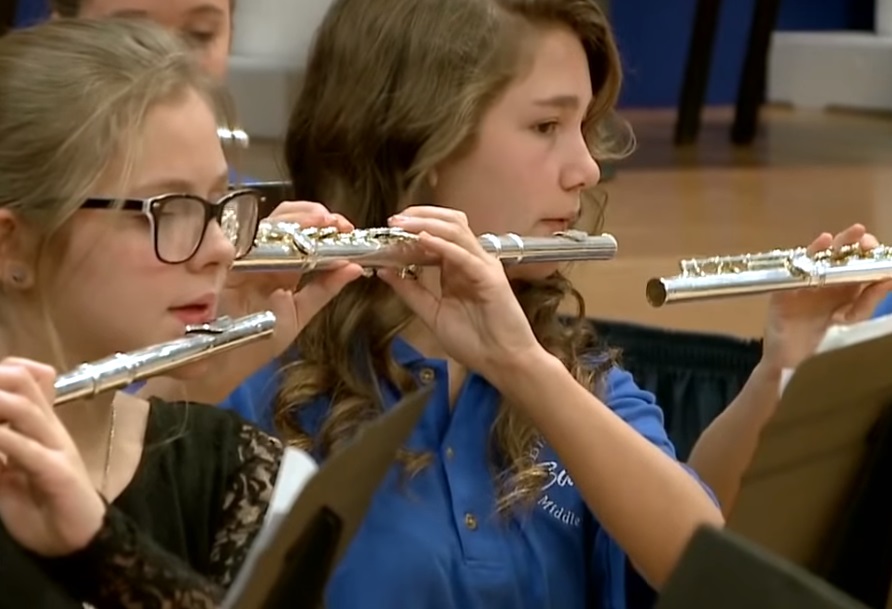 Back to our story, it is Veteran's Day and Haley Web, an 8th-grade student who was introducing to the crowd a homecoming soldier but a unique person. She was demanded to read his biography to the folks around her, and she started figuring out who was the person she's telling about.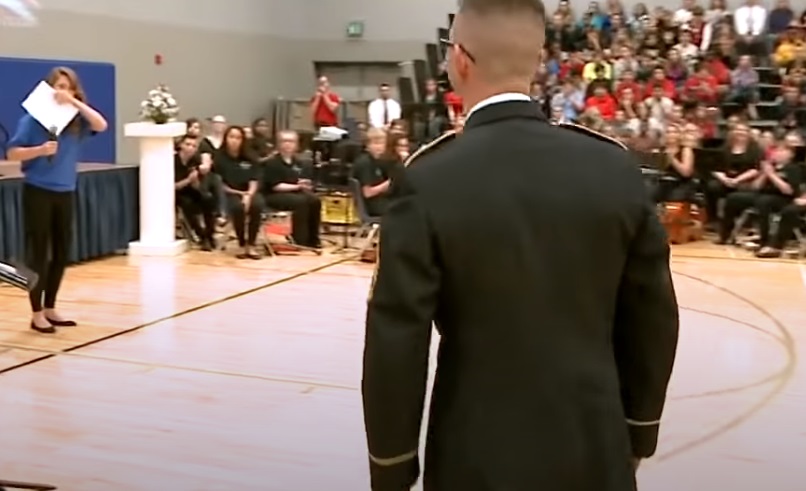 Just to her right, her dad was standing, he returned from Korea after two years of service. He couldn't wait anymore to hold her tight. This is one of the most touching videos that I have ever watched! What a surprise!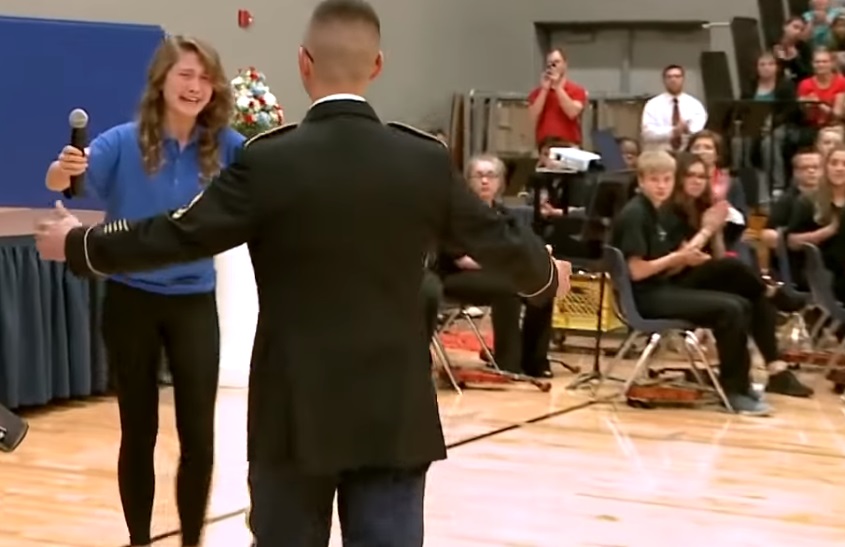 I cried watching this… Best surprise ever.
"There's no way I can stop smiling for this, and even want to cry :`)" Source: Youtube/Independence School District
Watch this emotional moment on the video down below and don't forget to share this with your friends and family…