The era of Queen Elizabeth just came to an end after reigning for 70 marvelous years. During those years she provided security and stability for all the people of England, Britons got used to the name Elizabeth as their Queen however now they are following carefully every move and step of the royal family.
The funeral was top-notch, "London Bridge" operation was a success. A lot of people come together to say their last goodbye to the late queen who served the country until her last breath.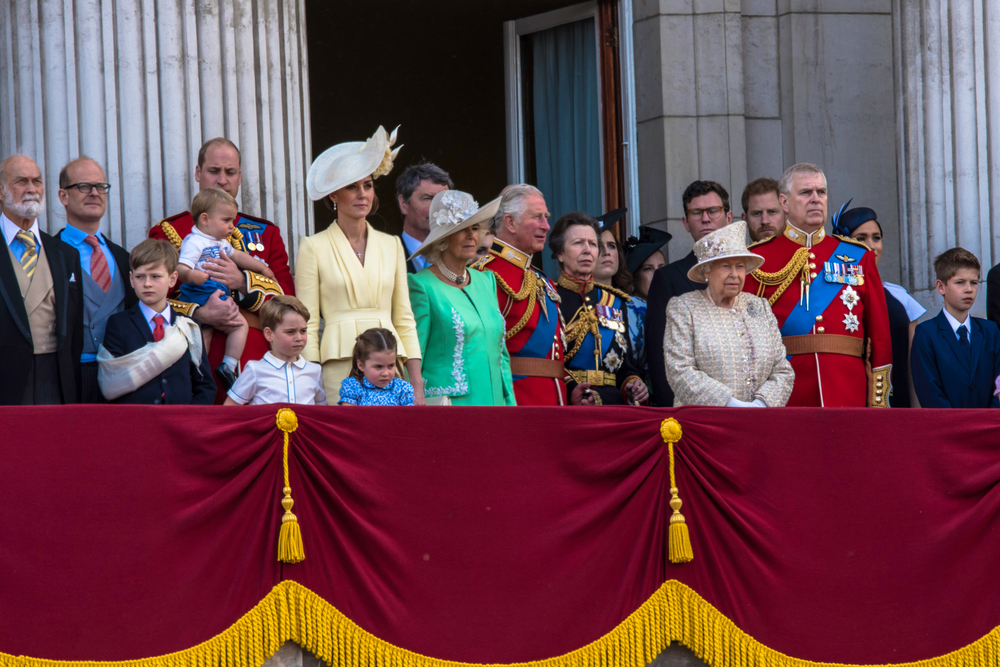 The news of her passing away was a huge blow for all the world, especially for every Briton. Even with her fragile age and state, it was so sudden.
However, it's her family who has been affected the most by the passing of the Queen.
After the funeral, King Charles III, The new country ruler talked to his people with a heartbreaking speech about his beloved mother.
"The death of my beloved Mother, Her Majesty The Queen, is a moment of the greatest sadness for me and all members of my family," King Charles said. "We mourn profoundly the passing of a cherished Sovereign and a much-loved Mother. I know her loss will be deeply felt throughout the country, the Realms, and the Commonwealth, and by countless people around the world. "During this period of mourning and change, my family and I will be comforted and sustained by our knowledge of the respect and deep affection in which The Queen was so widely held."
William, Prince of Wales and Catherine, Princess of Wales, Prince George and Princess Charlotte, The Earl and Sophie, Countess of Wessex attend, at the state funeral of #QueenElizabethII, at Westminster Abbey ?@Reuters #QueenElizabeth #Queensfuneral pic.twitter.com/R3RcfAIh2O

— Derek Momodu (@DelMody) September 19, 2022
At Westminster Abbey, alongside other people, there were Prince William and his children, Princess Charlotte and Prince George.
Princess Charlotte stole the spotlight by showing manners for a true Princess, wearing all black and a small diamond brooch in the shape of a horseshoe, in honor of her grandmother who admires horses.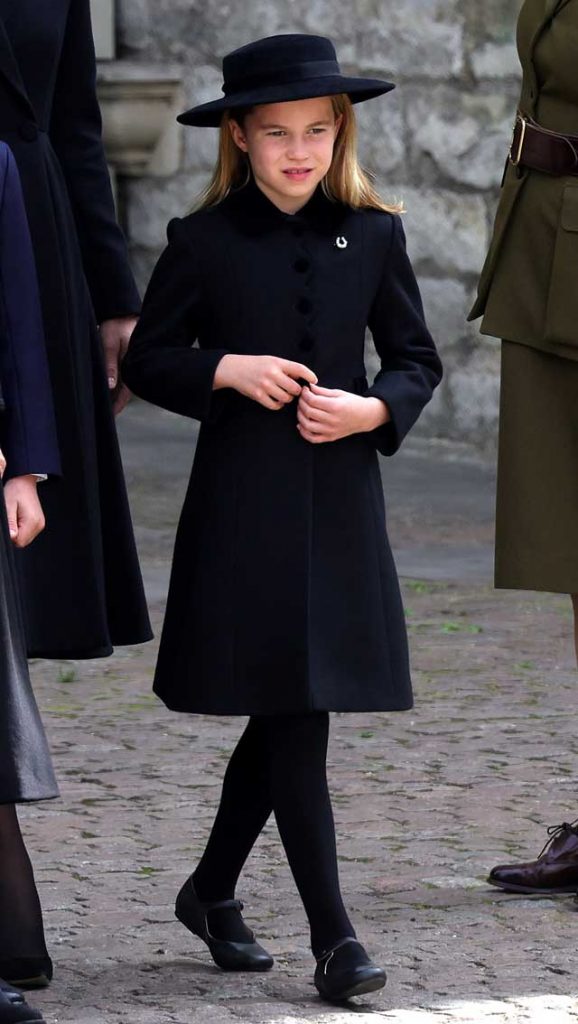 In the event people noticed how Princess Charlotte bend the knee in tribute to the queen, this act made her look many years beyond her real age.
Before the funeral, People magazines wrote that Kate and Prince William had a serious discussion about bringing Charlotte and George to the ceremony.
After watching how their children acted in the event, we think that Prince William and his wife made a good decision and they should be proud of their parenting skills.