The piece is too familiar mainly because it's used often in popular culture.
"Flight Of The Bumblebee" was written by Nikolai Rimsky-Korsakov in 1899 or 1900. And it's meant to invoke the quickly switching flying ornament of bumblebee.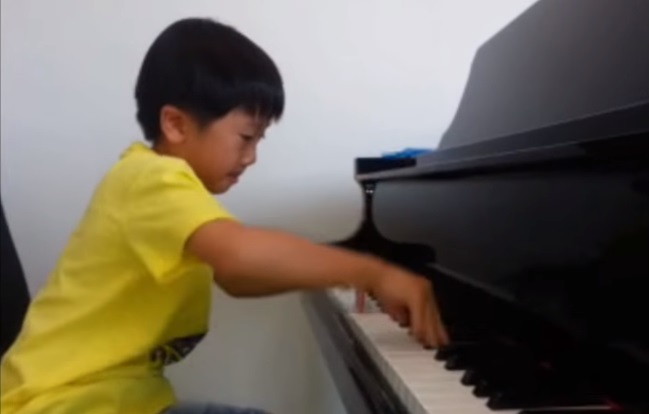 This five year old boy from Hong Kong did an amazingly mind blowing cover and a fast version of Nikolai's piece.
Although the famous flight doesn't look like much on paper.
You can see in the video how looks can be disappointing.
It's not too spectacular, when you look at the sheet and see the notes for this composition. However we can admit that this little kid named Andy Lee better known as Tsung Tsung, has a magnificent gift. This boy is so great that you need to watch him to believe it.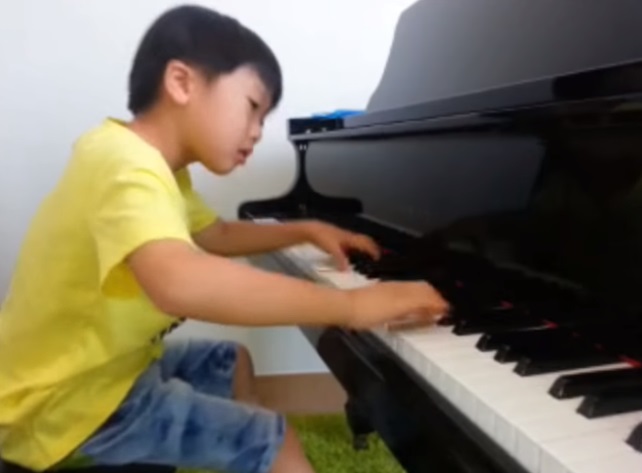 At first, people thought this was fake but when this little miracle performed on Ellen everyone were blown away.
He's too innocent with his beatiful smile and extraordinarily fast hand movements will leave you astonished and make you want to hug this kid.
Andy's dad is an enchanting man.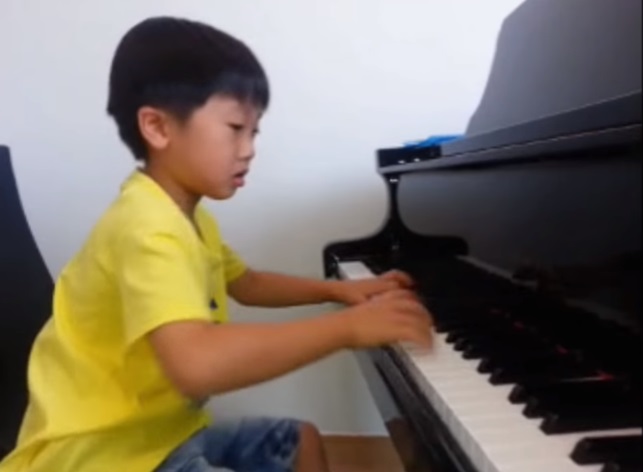 We can't see the father in the video but we can hear him in the background talking with andy before the performance.
His dad is the one recording this video, and Tsung Tsung is already called the Hong Kong piano prodigy, and his father is keeping the things calmed. They talk in Chinese, but there's a translation written on the screen below. Little boy is sitting at the piano, and his dad asks him if he can perform "The Flight Of The Bumblebee." The kid relplies confidently, and his father jokingly stats that Tsung Tsung is wearing a yellow T-Shirt that makes him look match to a bumblebee.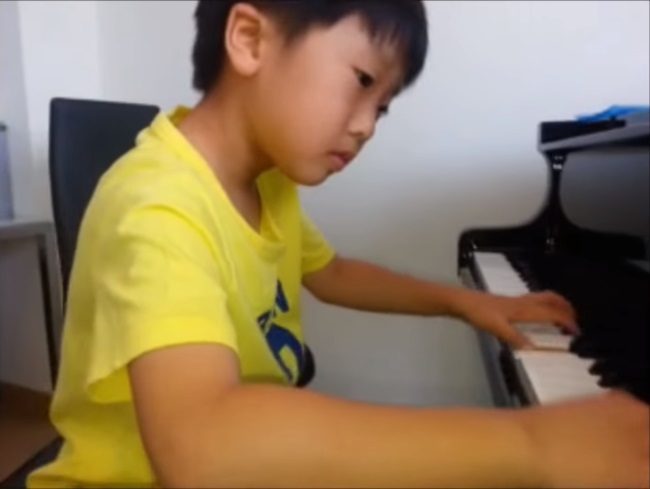 Little Tsung Tsung smiles peacefully and blissfully.
The dad knows exactly how to scoot away his stage fright, and it's obvious that they have a good relationship. It's a perfect example of a parent supporting a child's talent without pushing him into things. Andy takes his time before starting to move his fingers over the piano and that's when the miracle happens.
Andy truely love music and obviously has a great talent.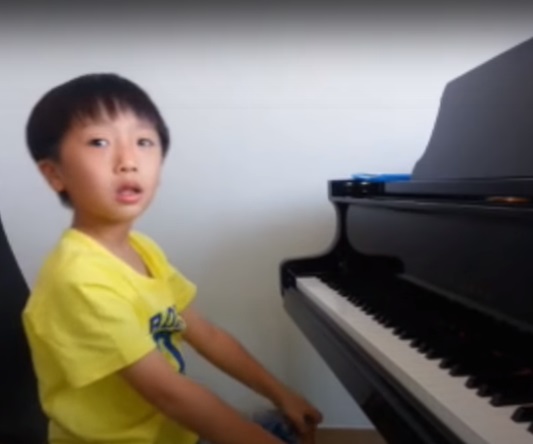 It looks like little Tsung Tsung is in love with his piano.
He's playing so fast that it's hard to believe and what's even harder to believe that he's performing without making any errors on the way! We can't imagine the amount of practice it takes to be this good by the age of five, and this little kid doing all of this with a cute smile on his face.
The video gained millions of views on YouTube since it was released.
This cute little boy doesn't be shy playing the most accomplished piano pieces, and his viewers digs it.
In 2013 this video was uploaded on YouTube and it got almost three million views. When Andy was three years old he started playing piano and is still chasing success. We don't know if he's the next child star, but we definitely know that he has what it takes. We hope he reaches what he wants in life because he surely deserves it.
To check out the whole performance just click the link down below:
And don't forget to SHARE this video with family and friends.
Source: YouTube/tsung tsung