One day Brian decided to dedicate 2 to 3 hours of his day off in a beautiful sunny day to create a new adorable little door for his cat Philo so the cat could go out whenever he feels like it and to be relieved from the duty of opening the door regularly to his kitty.
After finishing the door Brian makes sure to stay back and observe his cat so he set the camera and called Philo over to capture the pure reaction of the kitty on video.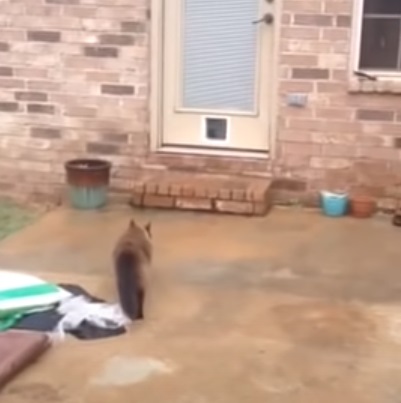 « Try out your new door, » Dad says. Philo approached the new door carefully with a bit of hesitation and looking at the camera repeatedly to make sure everything is in place.
However his owner's encouragements seem to work, the cat is walking towards the door closer and closer. Still, after the owner's hard work and instructions the cat backed off and teaches us how the cats, in general, can be sassy, moody, and smart.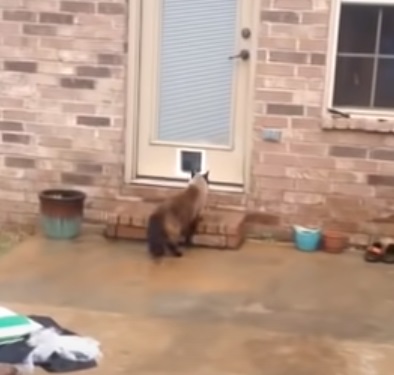 If you want to make your day just watch this cat's reaction. HILARIOUS!
It's just too hilarious! So hilarious, in fact, that this video has already garnered 16 million views.
"This is my favorite video ever!" Source: Youtube/Philo Cat
Watch this smart cat on the video down below and don't forget to share this with your friends and family…