These days people forget about garage performances and home music blasting, because the arise of electronic music.
Nowadays, in place of intense, rocking amplifiers from garage bands, a lot of people are streaming their music, and making electronic music on their computers.
Yet, let's talk about the time when home blasting music was still a thing!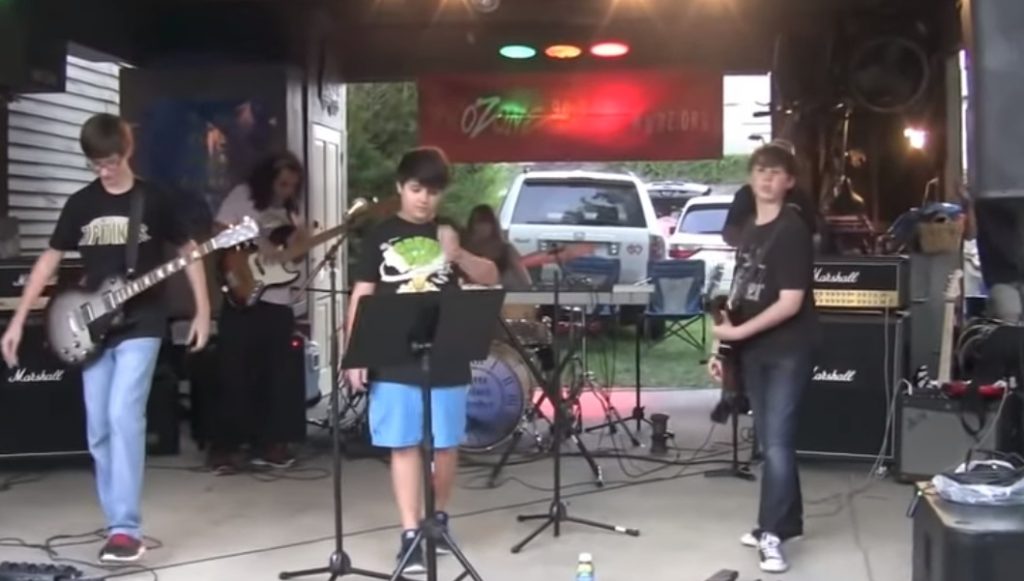 The good old days, when all the teenagers could be seen performing with their friends in their home garage.
And it could be just for fun or they practising for a school play.
Also you can find garage bands who swings their doors open and ask their neighbors to listen to their songs.
Despite the fact that some people view them as making noise, many other people value their display of passion for music. Today, a few parents are willing to keep this kind of tradition going.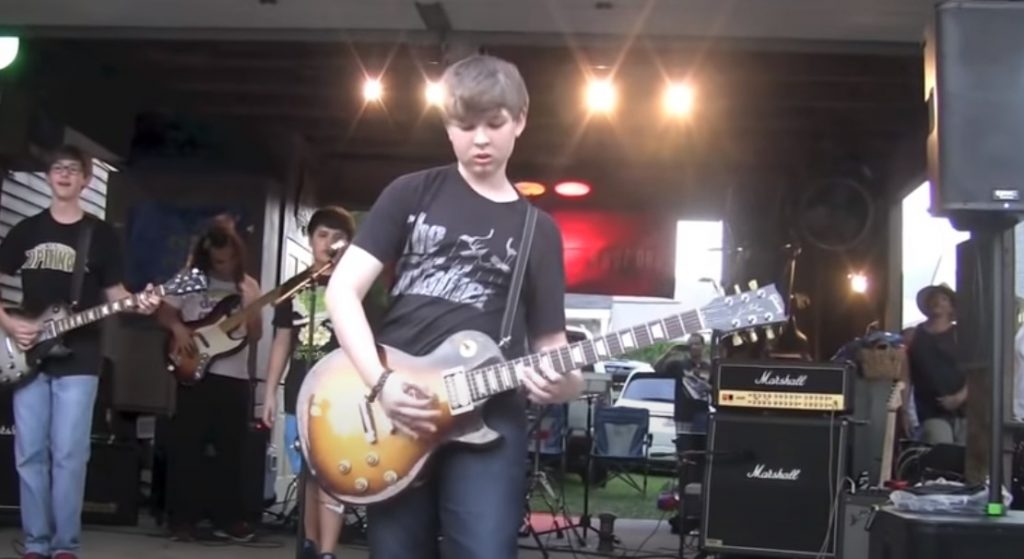 Luckily, these little kids are keeping it alive with Guns n' Roses music.
This kids band from New Orleans welcomed their neighbors with a cover of Guns n' Roses song, "Sweet Child of Mine."
These boys were at least 12 at the time of this video which is completely amazing, only a few can have this talent.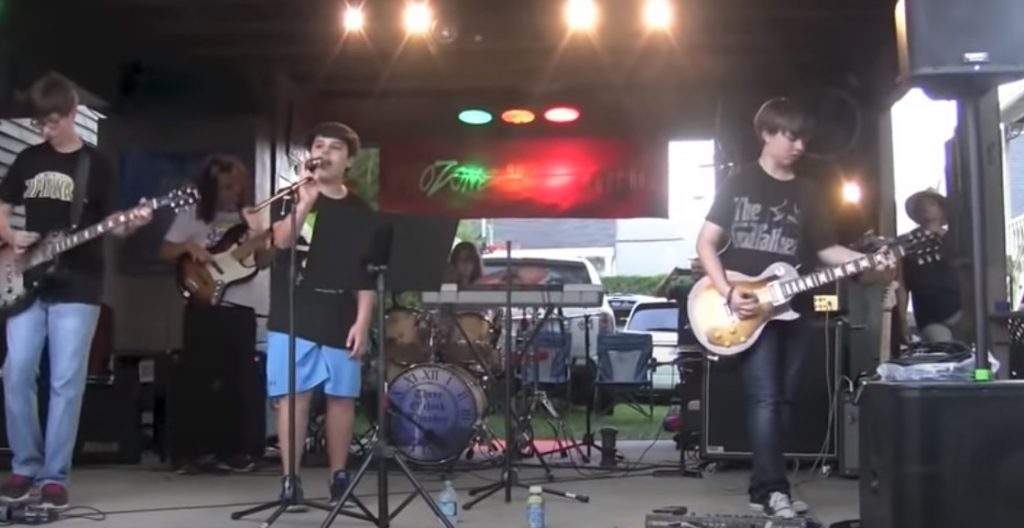 They impressed the whole neighborhood whith this magnificent performance.
They performed a couple of songs and there was already quite an audience formed around them.
It looks like their neighbors were digging their music. They left their homes to watch these kids perform. It immediately became an exceptional rock concert, except they were performing in the garage.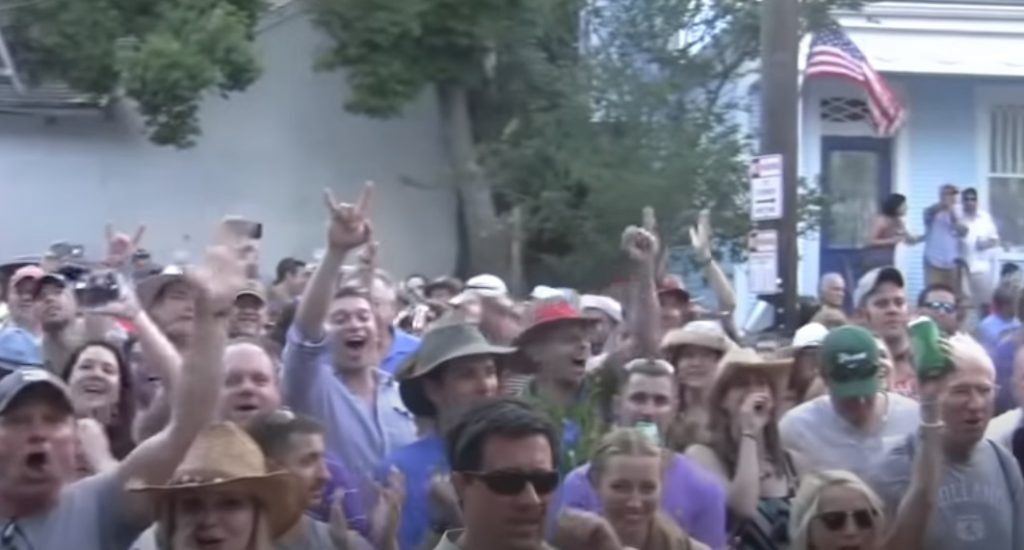 The singer gave the audience a quick time to breathe before they presented the next song.
The lead gutarist name is Stratton James, started playing the intro from "Sweet Child of Mine" after a signal from his mates. He had the audience thrilled as he performed the classic on his electric guitar.
The entire neighborhood was filled with hooray as the band killed their performance.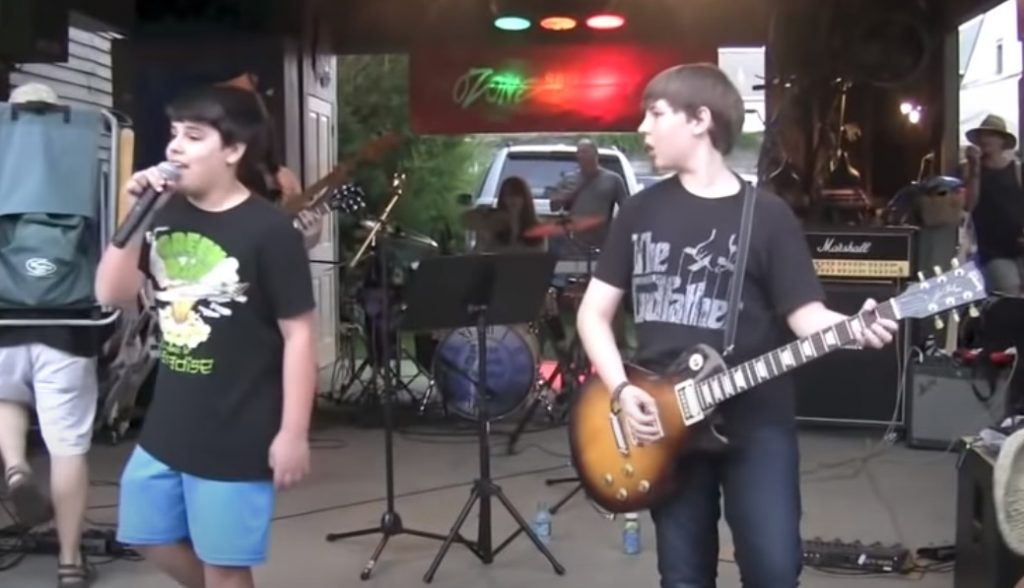 The singer professionally sang the bits with his croaky voice, and the rest of the band were pitching in all their attempts to accompany him superbly.
On the other hand James was the center of the performance with his electrifying guitar shreds, which made the crowd go crazy throughout the entire show.
The band looked so professional all over the whole performance.
There was too many people that covered the entire street. Actually, the police came and dashed the party and asked people to leave.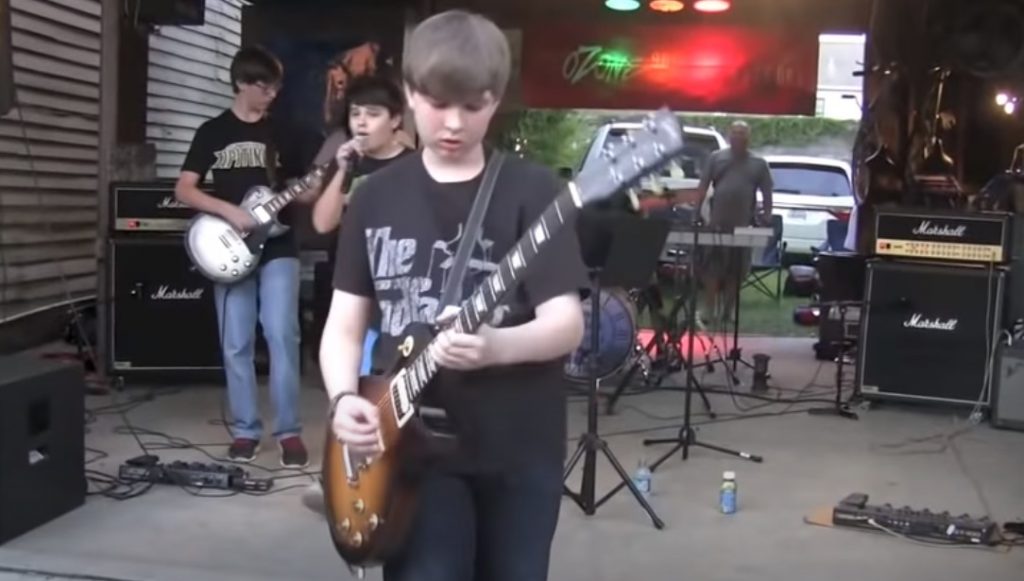 Five years ago this video was released, and these kids now are all grown up .
Unfortunately, the group disbanded after six months from this performance. This was shared by James in YouTube comments. But, he spent his time pursuing his passion for rock music by joining adult gigs and even played with a band dedicating themselves to play a tribute to Van Halen. At the age of 13, James shared the stage with Todd Kerbs, the bassist of the band Guns n' Roses. Now he is 17 years old and currently working hard to write songs. We wish to see him succeed sooner or later, He's surely a talented guitarist.
Check the link below to watch the entire performance:
And don't forget to SHARE this video with family and friends.
Source: YouTube/Stratton James