This guy decided to upgrade his pond and he chose a weird thing to put in it. He got a fish tank and he threw it in the pond? However wait for a second, there's a little twist…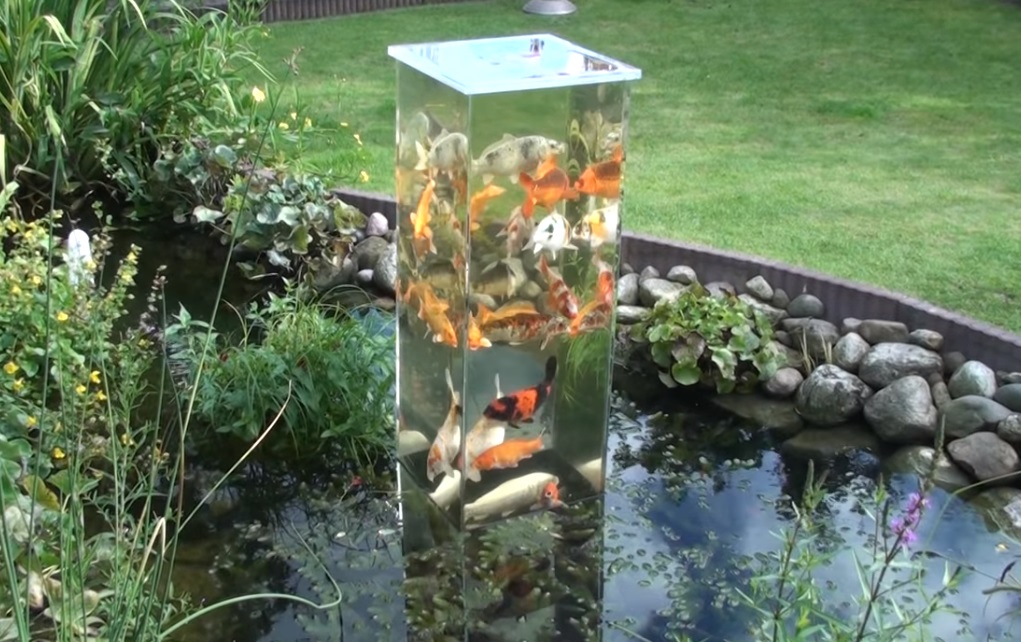 The guy placed it upside down making sort of an observation tower for the koi. At first, he didn't believe that the fish could swim inside but the next morning the fish did it and he didn't believe what he saw.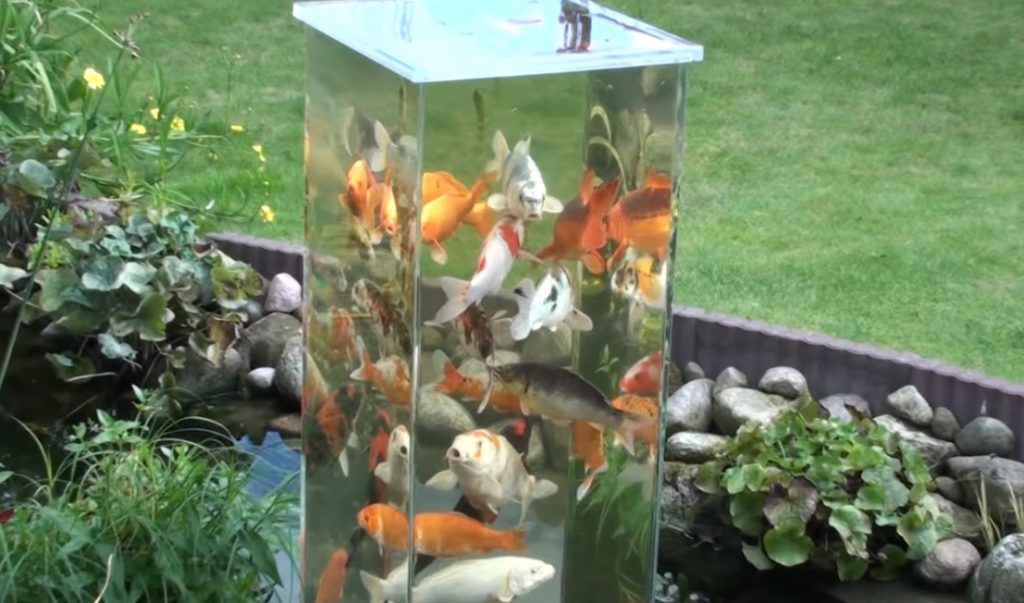 The next day when he came out to his backyard he found that it became like a living centerpiece. You gotta love this and even if you be able to build this you never would have thought that the fish could use it.
Eventually, I guess the fish enjoy watching humans like we enjoy watching them Unbelievable!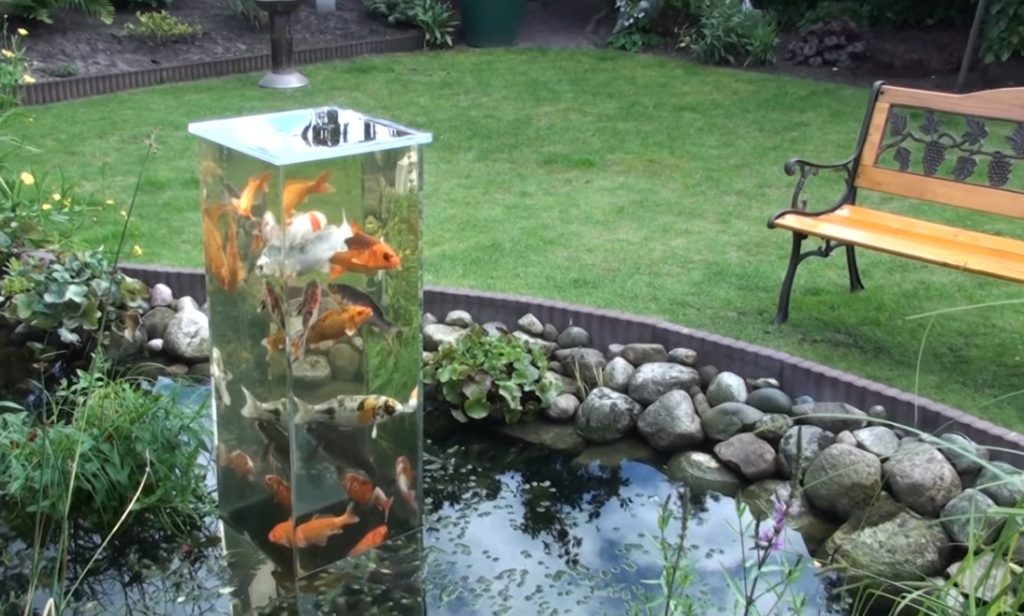 Very nice, interesting how the fishies seem to like it so much.
"That is one of the coolest things I have ever seen. Curious as to how they did it." Source: Youtube/TCHelmut
Watch this amazing idea on the video down below and don't forget to share this with your friends and family…