To everyone who was present during this wedding, they probably remarked that the ceremony was absolutely normal. The vibes were full of joy, the beautiful bride and the nervous but handsome bridegroom were awaiting that moment to say their « yes, I do ». Suddenly, an unknown boy among the guests stood up and break the ceremony to start singing.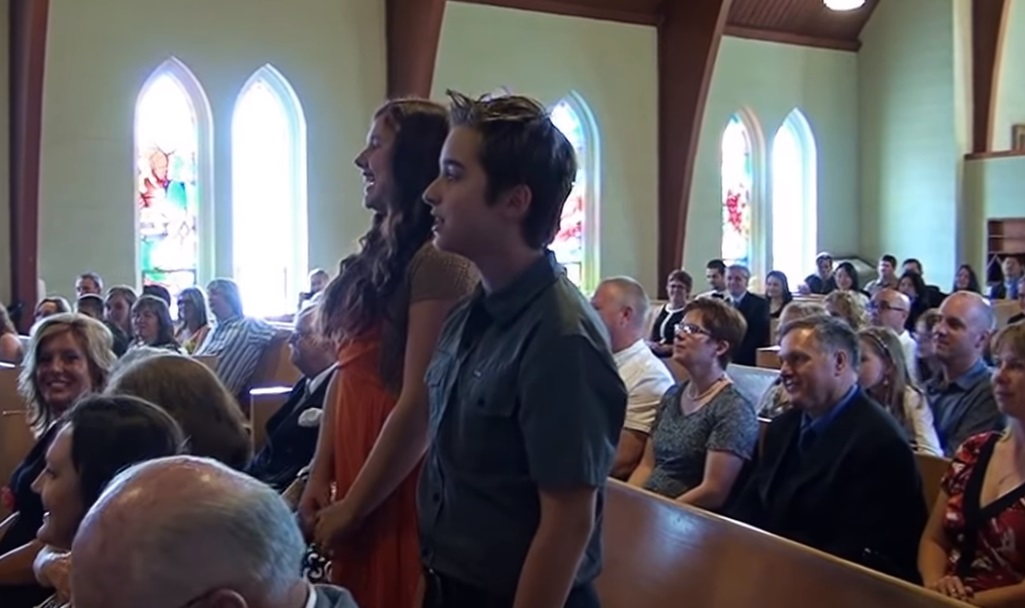 Soon the crowd followed him and before anyone started figuring out what is happening a musicians group entered and made the wedding day completely unforgettable. No one has expected what happened but everyone agreed that was divine.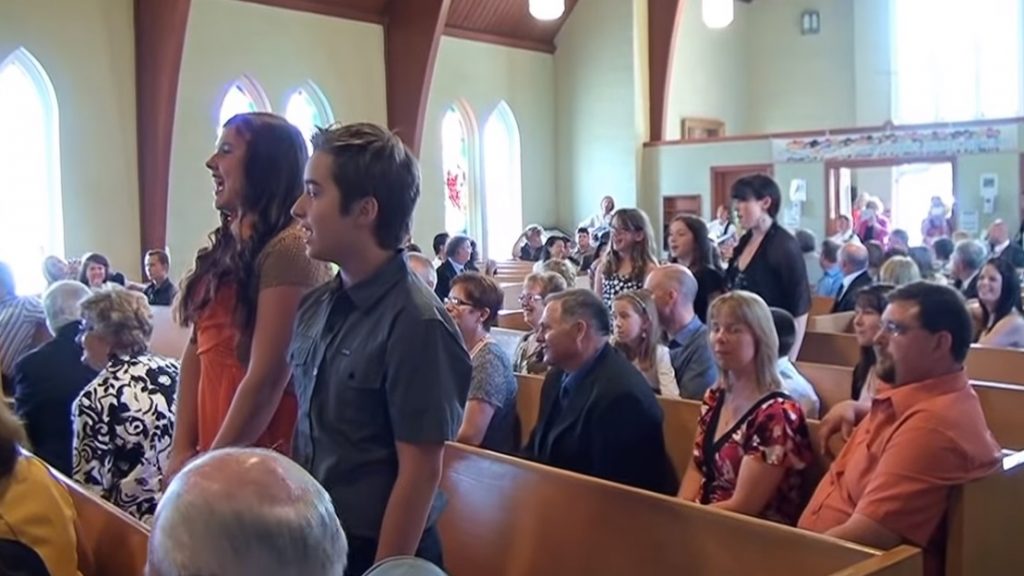 In the end, we would say congratulations to Rick and Shannon and wish them a life full of joy and happiness just like your wedding day was.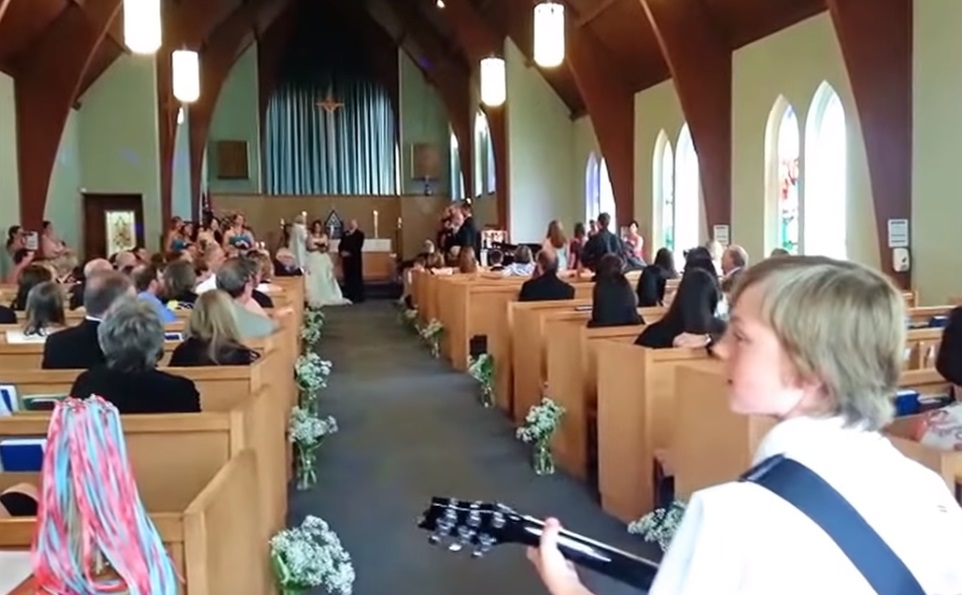 That was incredibly sweet
"This in my opinion was greater then any gift this bride and groom could ever ask for… it was simply beautiful, to say the least." Source: Youtube/The Music Depot
Watch the video down below and don't forget to share these Sweet moments with your friends and family…