We all agree that baby elephants are the cutest thing in the whole world and this video will back me up about what I just said.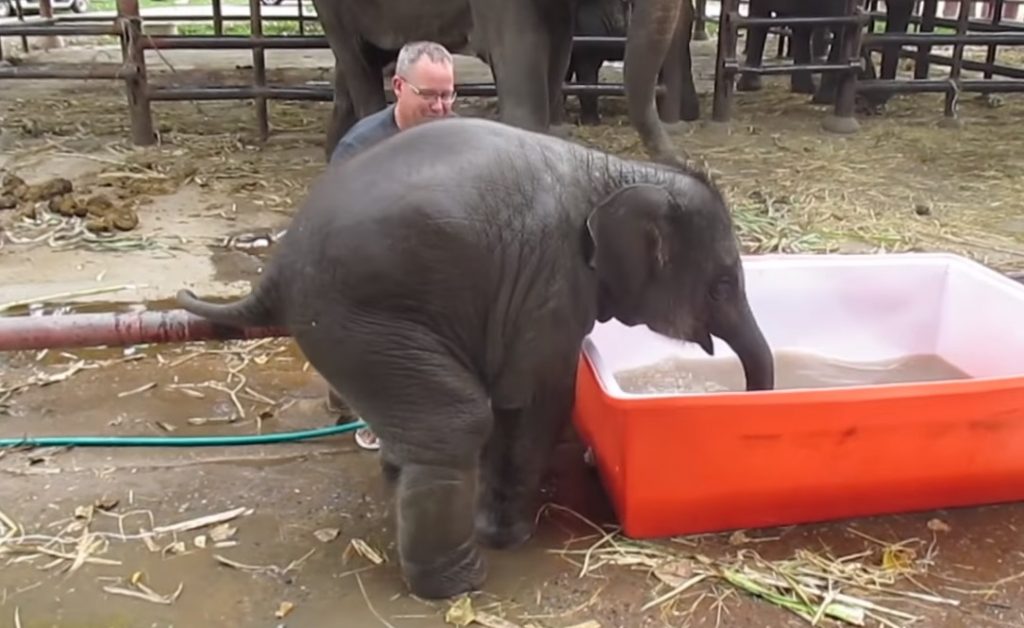 An elephant camp in Thailand uploaded this cute video of their big shot baby elephant taking a bath, this little guy was eager to show us his bathtub and also his diving skills while the caretaker was doing his best to give this cute baby a nice clean bath.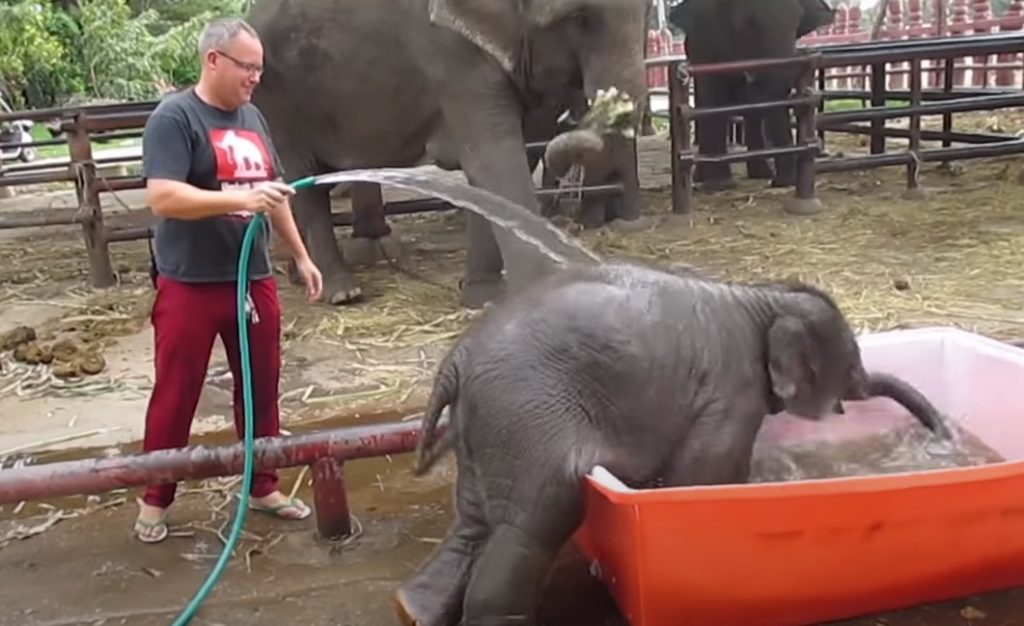 The more this double trouble elephant tries to show the visitors his diving skills the more the video gets funnier, actually, you can't watch this video with a little smile on your face and I literally mean that.
This elephant camp encourages visitors to play with the elephants, ride them too and even bathe them that's totally incredible, I can't wait to visit this place.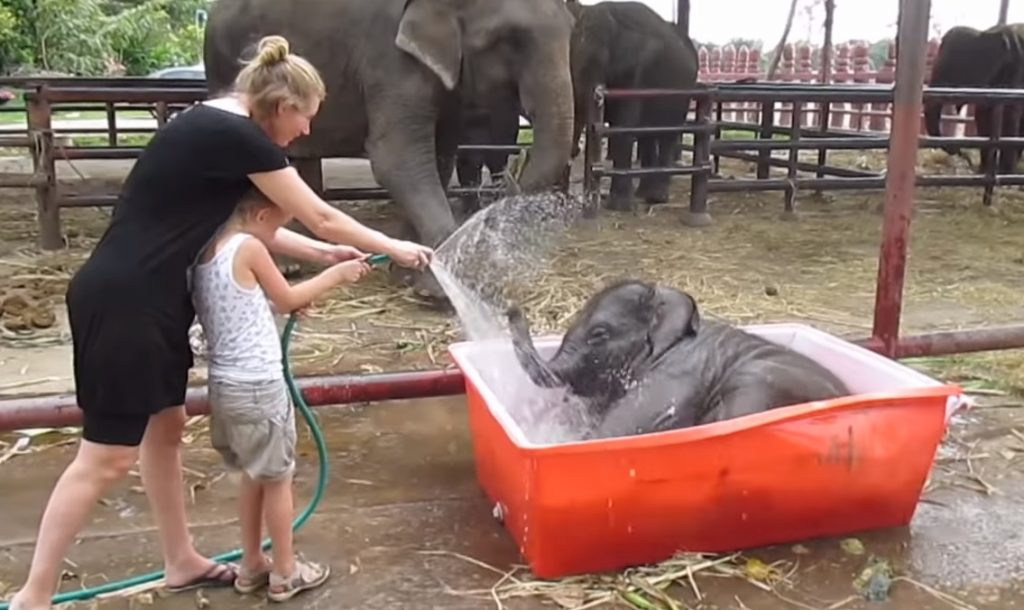 He's having such a good time!
"Honestly, I think this is the best thing I've seen in a very long time!! I actually laughed like a real laugh!!!"
Source: Youtube/Claus Jørgensen
To Watch this just click the on the video down Below and don't forget to share this good moment with your friends and family…