We all admire and cherish the beauty of the moon and it's magnificent glory, it is really beyond beautiful.
It's true that in reality the moon is a cold and a dry orb whose surface is strewn with rocks however we can't deny the beauty of it.
Here's some of Gorgeous Images of Moon accompanied with beautiful Quotes! Surely those Pictures will make you think twice if it's real or photoshopped.
1. Breathtaking Moon Photoshoot by Peter Lik
Peter Lik One Of the best photographer in this World who succeeded to Make One of the most Unbelievable Moon Photo ever…Read more via fstoppers.com.
2. Amazing Landscape With a shiny Full Moon.
Using a combination of his own photography and some random Landscape images Nathan Spotts has Edited ones of the most magical Landscapes ever seen!Read more via inspirationfeed…
3. A Breathtaking Moon Hiding behind The Clouds
"I feel like the moon is a very beautiful woman. She's in control." —Ravyn Lenae
4. Amazing Black and White Full Moon Picture
"There are nights when the wolves are silent and only the moon howls." —George Carlin
5. Moonlight and the Clouds! Gorgeous!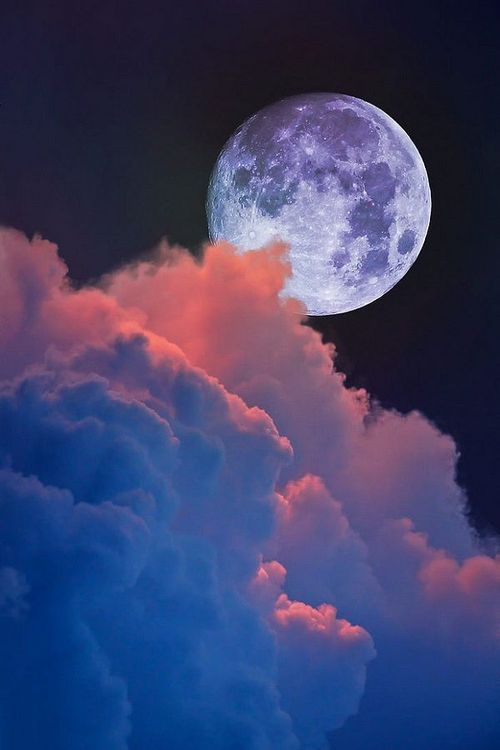 "Go slowly, my lovely moon, go slowly." —Khaled Hosseini
6. Convergence by Larry Landolfi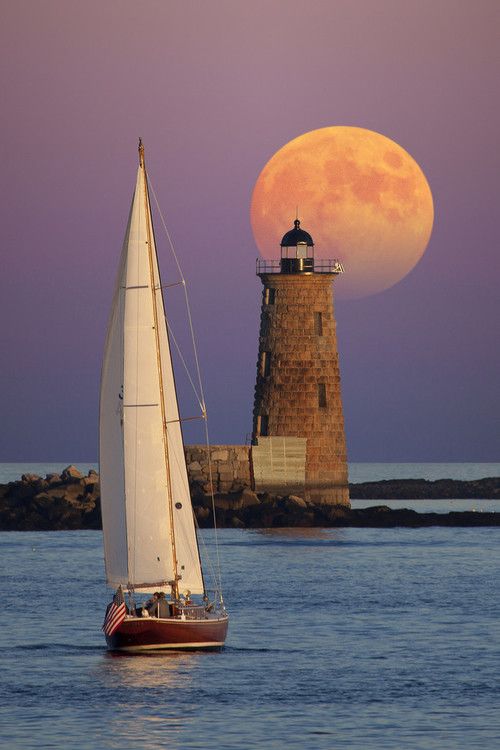 "Don't worry if you're making waves just by being yourself. The moon does it all the time." —Scott Stabile
7. Quiet Sailboat by Larry Landolfi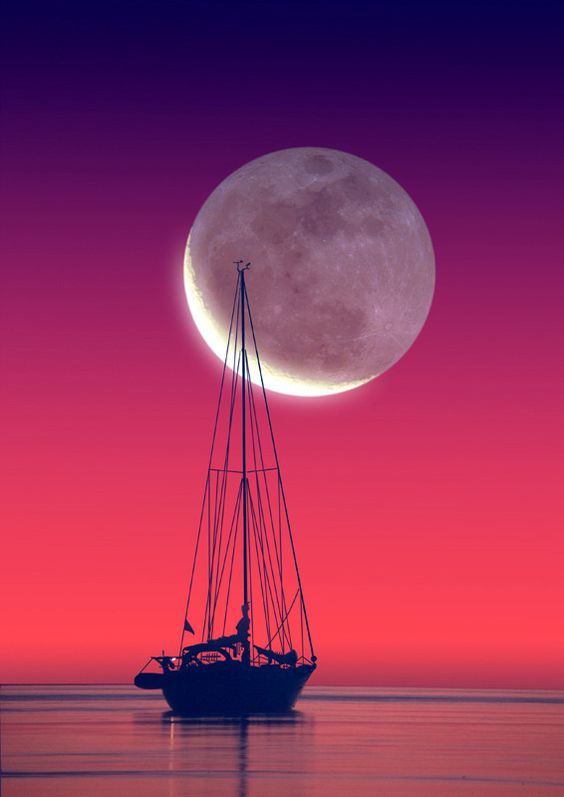 "The moon is too close. I want to go further." —Shirley MacLaine
8. Quiet Ocean at Night Against a Shining Full Moon
"Don't even try to talk to me when I'm watching the moon. That's my moon, baby." —Wendelin Van Draanen
9. The Moon has a way of saying the time is right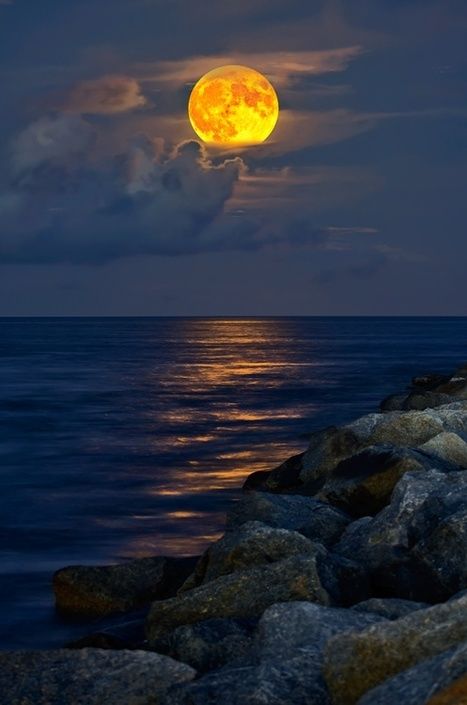 "I will never be a morning person, for the moon and I are much too in love." —Christopher Poindexter
10. Sailing Ship in Moonlight Sea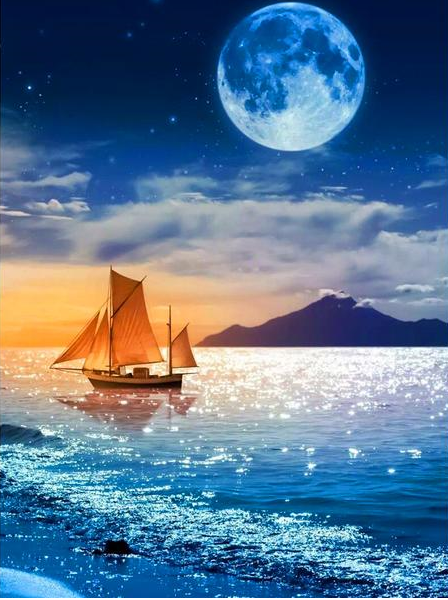 "The sun loves the moon so much that he dies every night to let her breathe, and in return, she reflects his love." ―Jeffrey Fry
11. Tranquility And Peace
"If I tell you there's cheese on the moon, bring the crackers." —Tyronn Lue

12. Tears Of the Moon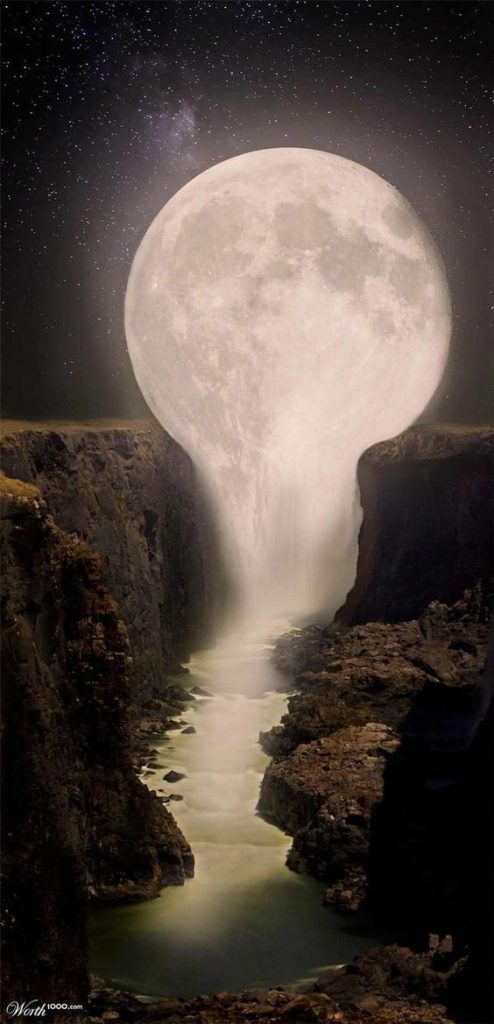 "I always look up at the moon and see it as the single most romantic place within the cosmos." —Tom Hanks
13. Such a Magic Moon
"Don't tell me the moon is shining; show me the glint of light on broken glass."
― Anton Chekhov
14. Gorgeous Blood Moon Shining over the Beach
"Everyone is a moon, and has a dark side which he never shows to anybody."
― Mark Twain
15. Beautiful Moonlight Scenery
"Do not swear by the moon, for she changes constantly. then your love would also change."
― William Shakespeare, Romeo and Juliet
16. Breathtaking Moon Scenery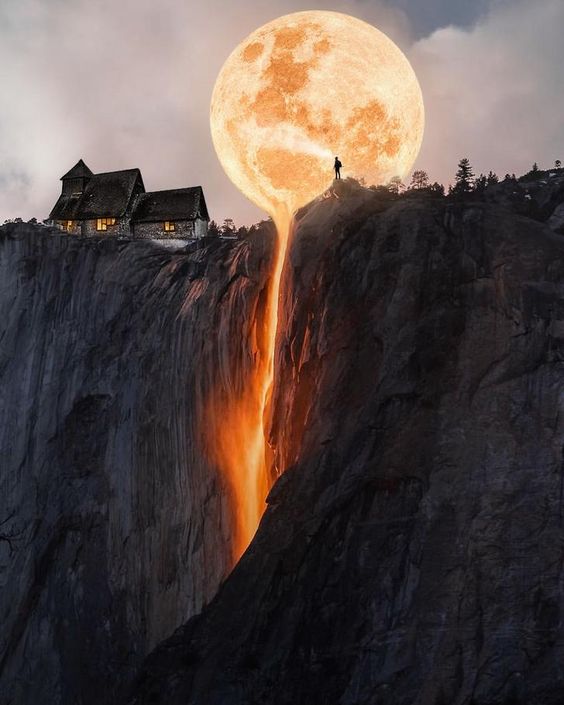 "The moon is friend for the lonesome to talk to."
― carl sandburg

17. Might be a Good Background for your Phone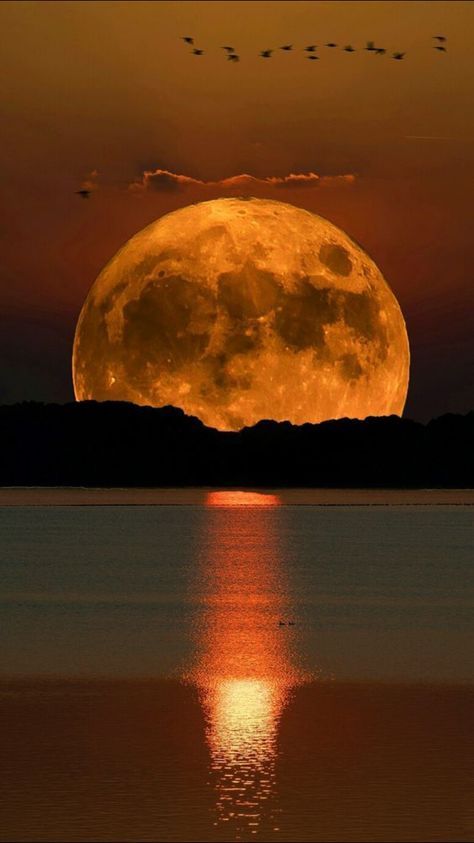 A legend says that the sun and the moon have always been in love, but that they could never be together, because the moon rises at sunset and the sun just at dawn. Thus, in His infinite goodness, God created the eclipse as proof that there is no impossible love.
18. What a Gorgeous Night?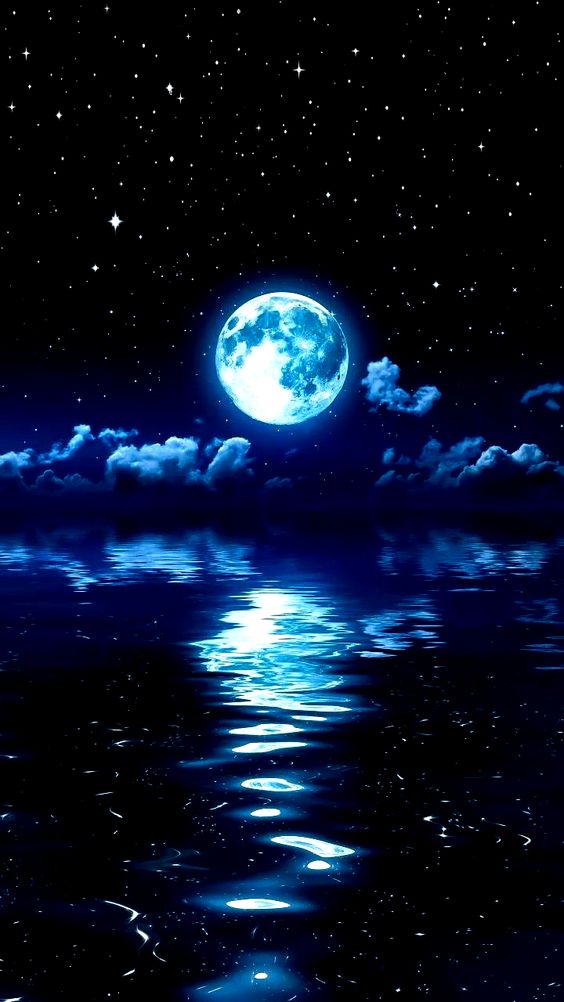 "a flower knows, when its butterfly will return,
and if the moon walks out, the sky will understand;
but now it hurts, to watch you leave so soon,
when I don't know, if you will ever come back."
― Sanober Khan
19. Just a Beautiful Full Moon against a calm Ocean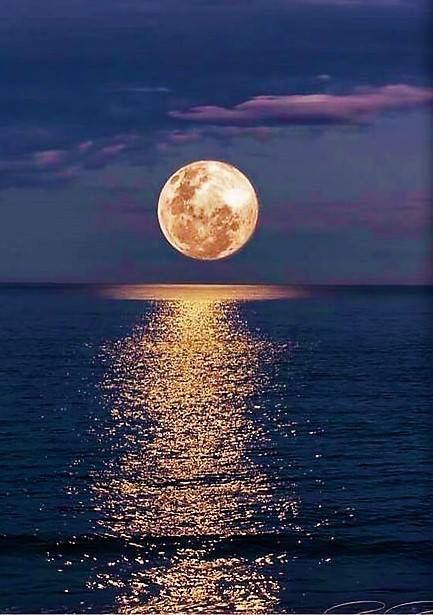 "i want to be in love with you the same way i am in love with the moon with the light shining out of its soul."
― Sanober Khan
20. Breathtaking View of the Moon
"All shadows of clouds the sun cannot hide
like the moon cannot stop oceanic tide;
but a hidden star can still be smiling
at night's black spell on darkness, beguiling"
― Munia Khan